Jane Frost, Chief Executive of MRS said: "Online communities provide brands with a channel direct to customers and stakeholders. Building relationships over the long-term requires a special skillset from researchers. I am happy to support a report which provides practical guidance for researchers, businesses and organisations that wish - through the application of insight - to become truly customer-centric."
Jonny Wooldridge, Associate Director, Consulting & EMEA VP, C Space writes in the introduction: "This report argues that brands should see online communities not just as a new way of doing existing types of research, but as an opportunity to change the conversation with customers to something more authentic, useful and impactful. An opportunity to bring the customer, and customer insight, inside a business in an unprecedented way."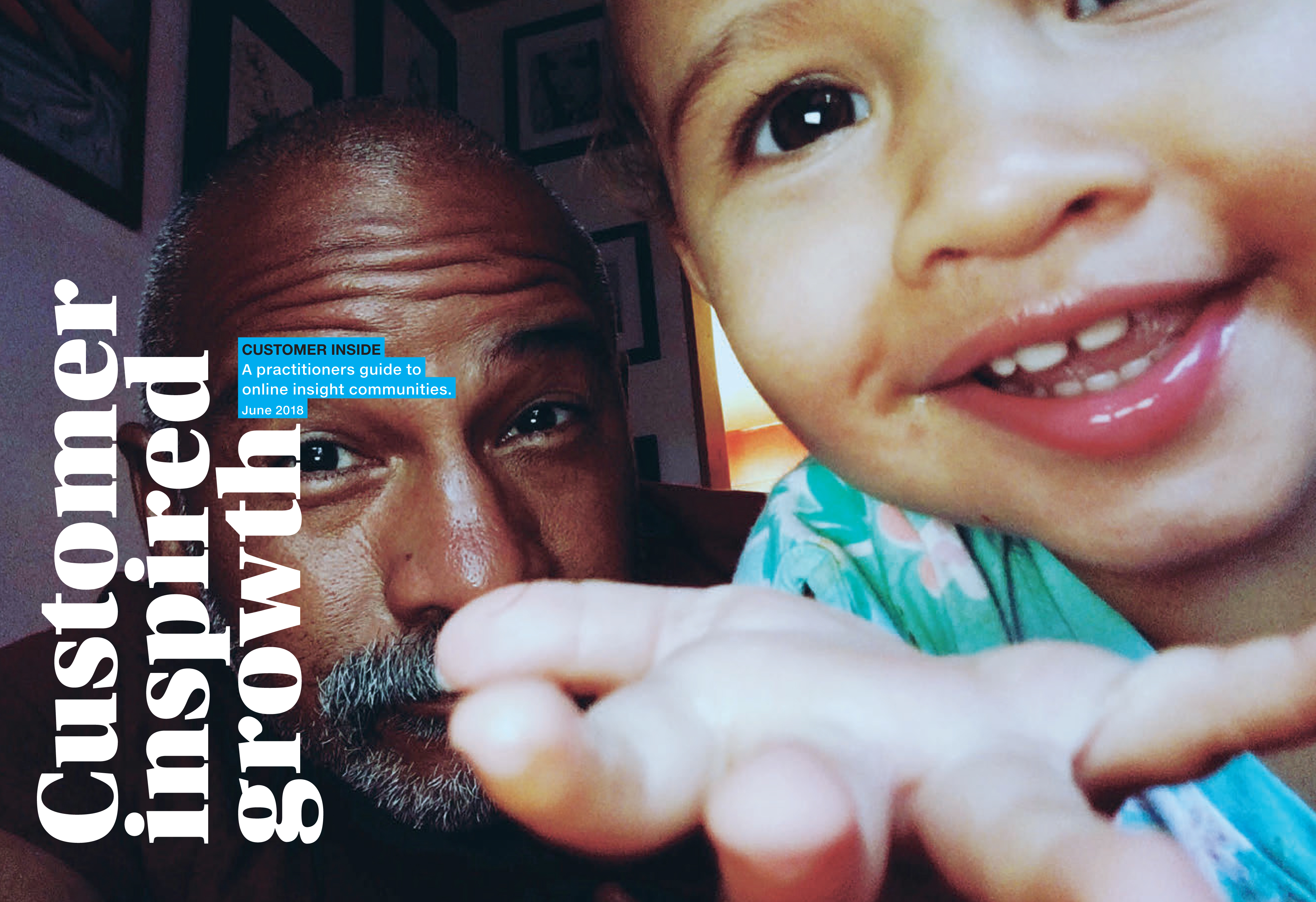 About the report
In the last decade, online communities have gone from unproven experiment to accepted mainstay. Not only are there many new providers, techniques and platforms, there's new terminology, technology and training, too. Yet alongside this newfound confidence, there is also uncertainty and confusion. While some veteran practitioners and progressive users of communities are truly pushing the boundaries, others don't even know where to start.
Customer Inside provides hands-on tips from insight professionals of all levels and covers:
Common pitfalls, such as: failing to prove ROI, neglecting the art of engagement and underestimating the size of the undertaking -

and steps to avoid them



Common pain points requiring innovation, such as: a need for greater integration with other data, a need for more 'in the moment' data and a need for greater agility –

and opportunities to address these issues 



Tricky challenges and how brands have solved them:

how Spotify achieved a more agile way of reaching users; how Orange turned its customers into critical friends; how Zurich Global Life created insight that is changing operational structures to help it become a more customer-centric organisation 



As research plays a more influential, strategic and diverse role in business growth, how can you adapt your communities to play different - business critical - roles? Such as product and service development, exploration of new markets and audiences and as a tool for fast decision making
At its heart, Customer Inside reveals that that the brands that are getting the most impact from their communities are those that see them as more than a research methodology. Instead they see them as an opportunity to bring the customer inside their business as a catalyst for change and growth.