Date
This event has taken place.
The MRS annual Financial Services Conference brings together over 100 financial services providers and insight specialists to analyse customers' behaviours, discuss market trends, celebrate innovative research methodologies and present the latest research findings that are shaping our understanding of financial services' customers, markets and organisations.
Hear how applied insight can unlock opportunities and fend off new fintech threats in an open banking landscape

Realise new possibilities with the fusion of big data and MR to develop winning propositions

Hear the latest research on how to support customers better and improve the financial services experience

Discover how a new approach to measurement and metrics can deliver more informed insight and lead to better marketing decisions

Explore how to optimise the impact of insight generation to drive engagement and loyalty

Hear from:

* HSBC

* Ultimate Finance

* The Student Loans Company

* FCA, Money Advice Service

* Aviva

* Open Banking Implementation Entity
Radisson Blu Edwardian
9-13 Bloomsbury Street
London
WC1B 3QD
Gold Sponsor: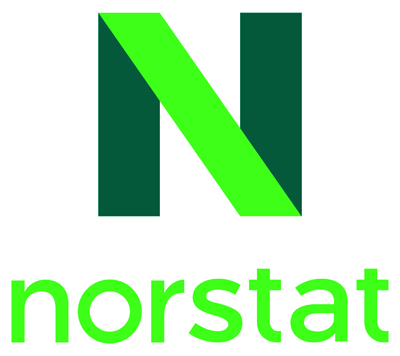 Norstat UK Ltd, part of the Norstat Group, is a dynamic and innovative provider of field services and online panels for market research; we give companies and institutes access to their most important source of information: People with opinions. We use well-grounded research methods to collect reliable data about any desired topic or target group. This information helps you to make the right decisions and become better in what you do.
We cover 18 countries via our online panels, 9 countries for CATI interviewing and 6 countries for face to face & personal interviews and mystery shopping. No matter which market you need to survey, our offices will offer local knowledge, survey advice and translation checking to ensure you get the best from your research.
08.55 Registration & Coffee
09.30 Opening comments from the Chair
Richard Young, Journalist & Editor

09.40 Panel: How research & insight is the fuel behind a successful open banking strategy

The role of research in delivering the open banking ecosystem
In January 2018 the much-heralded introduction of Open Banking will usher in a new era for the financial services sector.The Open Banking Implementation Entity was tasked with designing the processes, systems and protocols which lie behind and facilitate this process.
Building such a critical and potentially sensitive system, in just over a year, has been challenging. What is required to establish trust in something so new and innovative? How much friction should be built into Open Banking's core components? How do you ensure a great customer experience?
Hear some key insights into the journey, review how fast-moving and flexible primary research has played a critical role and look ahead to what we can expect when Open Banking becomes a reality.
Paul Stamper, Head of Financial Services, Ipsos MORI
Miles Cheetham, Head of Customer Engagement for Open Banking

Fintech & open banking: The latest research on consumer awareness and adoption of Fintech solutions
The emergence of a thriving 'Fintech' sector is a success story for the UK economy, estimated to be generating substantial and rapidly growing annual revenues for providers. Fintech is seen by many as having the potential to unlock tremendous economic benefits for the UK. The UK Government is actively pushing 'open banking' as the key to driving the innovation, competition and investment they see as necessary to revive the financial services sector.
As with any new technology, the acid test for success is consumer reaction. Over the course of 2017, Gusto research has carried out research with UK consumers to monitor how they are reacting to new Fintech and Open Banking developments. In this session they will provide insight into the current state of consumer adoption, and highlight the key factors that could drive it in future:
· How open are consumers to new services?
· How do consumers feel about existing vs. new providers?
· What are the critical areas driving current and future consumer responses to 'Fintech' innovation?
· What are the key barriers to adoption?
Mark Gentry, Associate Director, Gusto Research

Experience is purpose, purpose is brand
· Evaluating what the new generation of fintech brands are doing to disrupt the market and win mindshare, and what more traditional players can do to protect their position
· Assessing the critical steps to winning trust and likability with consumers and maximizing likelihood of customer recommendations
· Tapping into customers' expectations of trusted brands: the importance of transparency, purpose, engagement
Caroline Bates, Board Director, Chime Insight & Engagement Group
Nicholine Hayward, Planning Director, Chime Specialist Group

Q&A & delegate discussion

10.55 Bringing together big data and consumer insight in financial services research
The consumer insight and data analytics worlds typically operate in separate universes.
Strive (an insight consultancy) and Splunk (a software company with an analytics practice) have produced a model to bring these disciplines together, with the objective of unleashing the power of survey research correlated with 'big' data, into the hands of decision makers. This session willhighlight the necessary conditions for success in this emerging area.
Mark Yeomans, Director, Strive Insight
Charles Adriaenssens, Business Analytics, IoT and Machine Learning Practice Lead, EMEA, Splunk

11.20 Morning refreshments & networking

11.40 Developing new metrics to transform measurement and management in financial services research
Traditional metrics, like Brand Consideration, often cause more angst than action, with clients wasting time debating why the score has gone up or down. This session will take a look at how new metrics are empowering financial services marketers to take quicker and smarter action. New metrics include:
· Share of Experience which correlates more strongly with market share than Share of Voice and is a vital metric to monitor to understand how to allocate marketing investment
· Engaged Reach which measures, not just how many people are reached by activity but the level of engagement this generates too.
· Marketing Impact Score. A one number score that isolates the experiences the marketing team is responsible for (and for some clients has replaced Brand Consideration)
Discover how these new metrics are empowering marketing clients within their organisations to take decisions with more confidence on where to invest, with what messages and in what contexts.
Fiona Blades, President and Chief Experience Officer, MESH Experience

12.00 Working with behavioural economics to transform customer engagement at HSBC
HSBC is dedicated to facilitating the transition to better digital banking, and has setup a special division to transform how HSBC serves its retail banking clients. The task is to develop and implement digital innovations and service initiatives that will position HSBC as a truly customer-focused organisation.
This session will highlight the value of complementing qualitative research with behavioural thinking to develop a more holistic customer engagement strategy, which goes beyond insight and marketing to include collaboration between different departments within HSBC. It will also explore how as a result ofthe research, the HSBC team has worked hard to change their own behaviour to ensure they are able to drive different customer behavior.
Tom O'Dwyer, Director, Hall & Partners OpenMind
Sebastian Mitchinson, Customer Insight Manager - Global Customer Strategy & Insight - Global Marketing, HSBC
Nick Southgate, Behavioural Expert

12.25 Financial services through respondents' eyes
Rosie Ayoub, Managing Director UK, Norstat
12.40 Lunch

13.40 Cultural affinity & retail banking
The Culturise Collaboration has conducted significant new experimental research, demonstrating that brands which actively seek a deeper, more meaningful understanding of the factors that drive human happiness will grow stronger roots.
This session will present a multivariate analysis of the factors in play and show how they interrelate with fundamental human needs. Using a unique and robust, real-time data series of experiences and cultural survey questions, this research evaluates which types of experience and touchpoints are most effective at building trust, loyalty and reputation.
Hear success stories of banks that have addressed their disconnection from customers and stakeholders and reframed themselves in the mirror of culture and society and discover the challenge ahead for those who have not.
Andy Dexter, Founder, The Culturise Collaboration

14.00 Ageas case study: Building brand trust and loyalty in an increasingly competitive market
Ageas recently launched an online community for customers, non-customers and employees, to create dialogue with new and potential stakeholders, gain feedback on products and services, test proof new concepts and increase loyalty and trust with customers and employees. Using surveys, polls, discussion forums and live web chats on a host of areas, Ageas has collated a wealth of insights it will share with delegates.
Hear Ageas' story from the vision through to the implementation and outputs. Examine key successes and challenges in managing the community and harvesting insights.
Paul Hudson, CEO, Flex MR
Dr Parves Khan PhD, CMRS, UK Research & Insights Manager, Ageas (UK)

14.25 Improving consumer experiences of engaging with financial services
The FCA has partnered with BritainThinks to conduct a large scale deliberative, qualitative and ethnographic study to understand how more 'mainstream' consumers experience the financial services market.
The year-long programme of work, which covered six major product categories and involved deliberative workshops, focus groups, depth interviews and in-home ethnographic work, sought to understand the lived experience of engaging with financial services, and the barriers that prevent consumers from choosing more selectively, engaging more deeply, demanding more from their products, and switching more readily.
This session will answer the following questions:
· Can mainstream consumers truly take responsibility for their Financial Services choices? What is preventing consumers from getting to grips with the financial products and services they buy?
· How can firms and regulators better support customers to play their role in the market - driving improvement and innovation through the exercise of informed choice and closer engagement with their financial products and services?
Cordelia Hay, Research Director, BritainThinks
Leslie Sopp, Chief of Market Research, FCA

14.50 Winning over women - Unlocking the commercial opportunity women offer financial services
Few financial services (FS) brands are truly in touch with what women want, but in today's world women play a critical role in the decision-making for household spending and financial management. This represents an enormous commercial opportunity and yet we know that women are more dissatisfied with FS than any other sector.
This session will explore the key questions for FS brands: How do women want to hear from financial brands? What will increase their engagement in the sector? And what do you need to offer now and in the future to appeal to this vast and varied group?Amy Cashman, Managing Director Financial Services & Technology, Kantar

15.10 Numeracy skills in the UK: Uncovering the impact of false numerical confidence on FS consumer behaviour
New research for the Money Advice Service has found 18 million working age adults have poor numeracy, and most of these think they're good at using numbers, meaning 11m working age adults are overconfident in their maths skills. This overconfident group are most likely to be misusing credit - half of them only part pay their credit card bills - and 22% have missed 3 or more bills or credit commitments in past 6 months.
This session will look at the implications of this research for FS providers and consider the how firms can better identify and support customers who may have false confidence.
Vicky Whiting, Research Director, Financial Services, Harris Interactive
Chris Phillips, Insight Manager, Money Advice Service

15.35 Afternoon refreshments & networking

15.55 'To text or not to text' that is the question: Uncovering the role that SMS can play in communicating to students and their parents about student loans
Applying for student finance involves both students and parents interacting with the Student Loans Company, who manage the loans across the duration of their study. Student Loans Company aims to provide the best possible customer experience for students and parents, and as a result they were keen to understand whether using SMS messages in a range of circumstances could help to improve these audiences' experience.
This piece of research played a key role in the development of a strategy for how and when is most appropriate to use SMS messages. It also provided insight into how SMS messages fit into the wider suite of communications media about a range of issues.
This presentation will share with the audience:
· Communications preferences by type of financial issue
· The role SMS can have in building or damaging consumer trust
· The role of SMS in customer communications
· 10 golden rules for using SMS in communication campaigns
Neil Samson, Director, Opinion Leader
Lesley Raybould, Online Services Manager - Marketing, Product Development & Digital Customer, Student Loans Company

16.20 Hitting the bullseye: Beyond the generic consumer
Aviva have long sought to get beyond the surface in their understanding of the financial services consumer and so initiated aneeds-orientated deep-dive research project called Bullseye; the two core principles being that the target audience simply cannot be a generic but has to be tightly defined and identifiable around specific life experiences and that the subjects covered with the respondents are not product or proposition-orientated – they are about spending several hours with respondents in their own environments getting a deep understanding of their lives, tensions and challenges.
This presentation will showcase the creative approach to conveying consumer insights to key stakeholders and the value of immersing stakeholders in the lives of customers to fuel generation of insight driven ideas and propositions for improving customer experiences and fulfilling their needs.
Lisa Edgar, Director, the Big Window
Jo Penrose, Senior Props Development Manager, Aviva

16.45 Assessing the impact of Brexit on SME's financial planning
Keeping track of SMEs attitudes to Brexit is fundamental for business finance providers. This session will bring together regular tracking data of SME sentiment pre and post Brexit fromthe SME Finance Monitor with additional insights from deep dives at key moments such as when Article 50 was triggered.
· Examining the immediate impact of Brexit on growth, optimism and appetite for external finance, and how SMEs' views have changed over time
· Where does Brexit rank in a business owners list of "things that keep me awake at night?"
· How do the views of SMEs trading internationally differ from those with a domestic focus
Shiona Davies, Director, BDRC Continental
Lisa McMyn, Group Chief Marketing Officer, Ultimate Finance

17.10 Understanding the new positive investor – social investments
There has been an increasing demand in the UK for ethical products and services, with a rise in socially responsible savings and investments. However, despite this increase in demand there is still a relatively low level of understanding and evidence about what motivates retail investors to take out a social investment, and what the current barriers to using such products may be amongst the potential customer base.
Ethex, in partnership with a number of organisations and companies commissioned a comprehensive research study of almost 4000 people to uncover:
· To which segments of society does social investment most appeal?
What attracts people to social investment, what motivates them, and what puts them off?
· How big is the potential market by retail investor segment, where are the best opportunities for growth, and how are they best accessed?
Examine the key findings from the research and key recommendations for providers.
Chris O'Brien, Associate Director, IFF

17.35 Closing comments from the Chair

17.45 Drinks reception sponsored by Norstat
Please click on the photographs to view each speaker's biography.
Delegate fee until 1st September 2017

MRS Member £355 (£426 inc VAT)
Non-Member £485 (£582 inc VAT)

Please note: Early Bird fees must be paid in full by 01.09.17

Delegate fee from 1st September 2017

MRS Member £455 (£546 inc VAT)
Non-Member £585 (£702 inc VAT)

Company Partner Discount rate - £325 (£390 inc VAT) or 1 Company Partner ticket
Booking
If you are not a Company Partner and want to book for yourself and request an invoice, or pay for yourself online, click here
If you wish to book for someone else please use this form
To use your Company Partner ticket use this form
To book and claim a Company Partner discount click here
*By proceeding with a booking you are agreeing with our terms and conditions.
In order to deliver a personalised, responsive service and to improve the site, we remember and store information about how you use it. This is done using simple text files called cookies which sit on your computer. By continuing to use this site and access its features, you are consenting to our use of cookies. To find out more about the way mrs.org.uk uses cookies please go to our 'Cookie Policy' page.